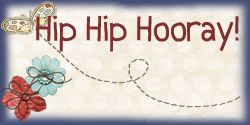 Here's a HAPPY BIRTHDAY shout out to Stuck?! Sketches! It's their 1st birthday since their relaunch! Woohoo!

In leau of that celebration, there are going to be some exciting these things going on over there! Be sure to keep an eye on the blog...you will surely want to be a part of this.=)

A great time..great prizes...fun to be had.
Stay tuned!
***Pssst...keep an eye out for the upcoming blog hop! :p